Comprehensive recycling of municipal and industrial plastics
We achieve a truly comprehensive plastic recycling. We specialize in mixed plastics, plastics from yellow bins as well as industrial single-sort and various-sort hard plastics. Foils, ABS, HDPE, PC/ABS, PC, PE, PET, PMMA, PP, PS, and PVC plastics are recycled via advanced technologies into high-quality regrind, regranulate and PET flakes, that can be reused in your production. We strive for zero waste concept and continuously increase higher recycling ratio. We also include non-effectively recyclable plastics which are ecologically processed into solid recovered fuels that save fossil fuels and carbon dioxide emissions in czech cement plants.
PET PLASTICS RECYCLING
We recycle PET plastics from municipal waste into secondary reused raw material
---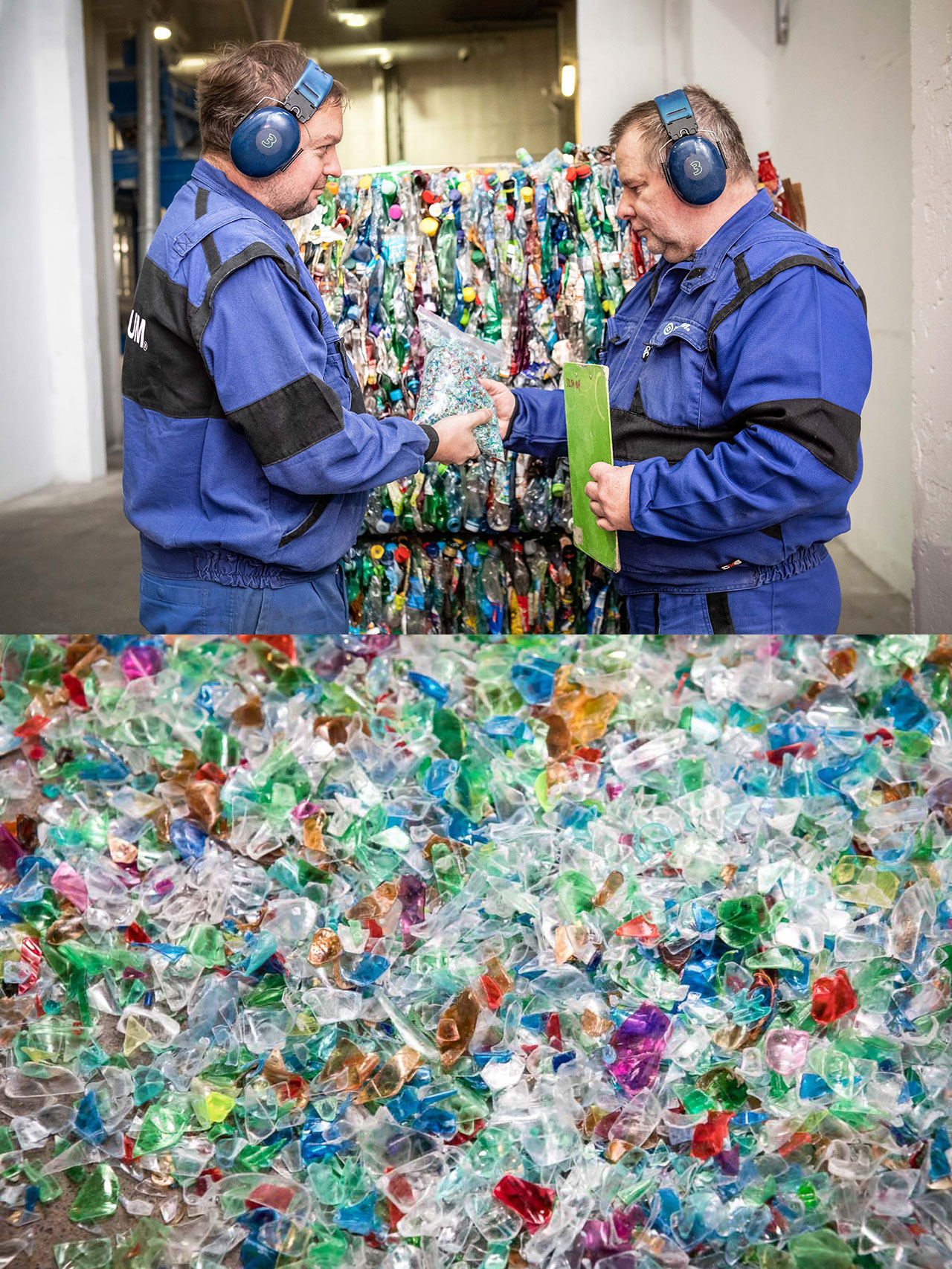 We utilize PET plastic waste via advanced technologies into secondary reused raw material called PET flakes, crystal clear flakes of the highest possible quality. We process pressed and ground PET bottles and caps into a final product PET flakes mix from colourful bottles and PET flakes clear. Our PET flakes are reused as secondary raw material in food, automotive, textile, construction, and hygiene industries in accordance with circular economy principles. As by-product are produced ground labels, caps, and tiny PET Fine to be reused in production of plastic composters, curbs, etc.
Service includes
Recycling of PET plastics

Production and sale of PET flakes

Production of solid recovered fuels (SRF)

Circular economy
Our clients are from the food, automotive, textile, construction, and hygiene industries.
HARD PLASTICS RECYCLING
We recycle hard plastics from industrial and municipal waste that can be reused in your production
---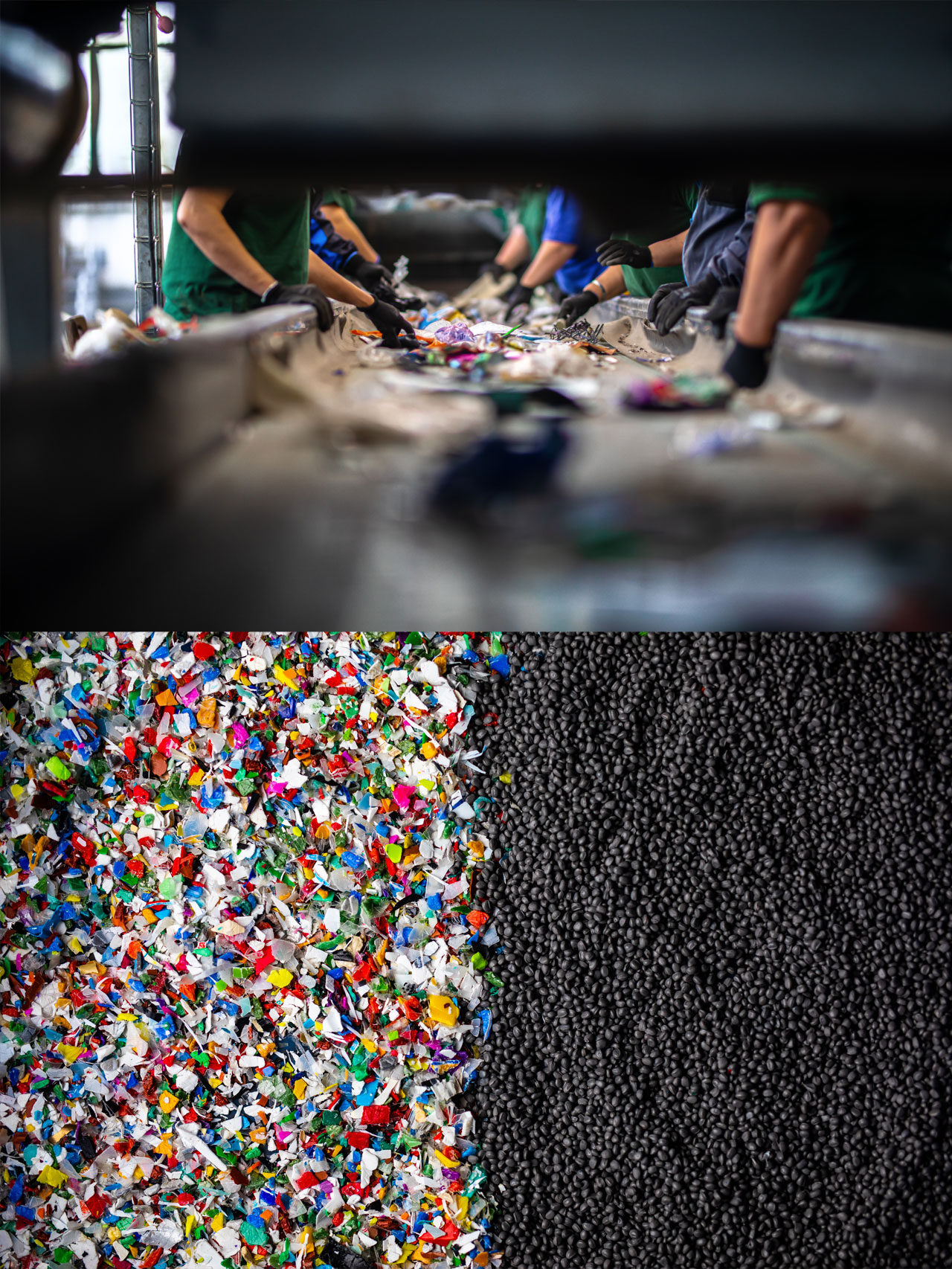 We also specialize in recycling ABS, PC/ABS, PC, PE, PMMA, PP, PS and PVC plastics. We are the only one in the Czech Republic to process unused municipal plastic waste with focus on HDPE and PP plastics. We oversee the transport, storage, sorting, regranulation of plastics and subsequent control of samples in the laboratory. We achieve up to 99 % of plastic regrind and regranulate, which we return to your production, where they replace part of the primary raw material. We meet the requirements for MFI, paint, fillers, and additives. We can help you reduce the impact on the environment, and we will save you the cost of input materials in your production.
Service includes
Consultancy in the production of plastic granules

Optimization of your production

Re-granulation of plastics

Returning plastics to production

Circular economy
We collaborate with leading suppliers of plastic automotive parts, regional companies, and important national and foreign partners.
NON-EFFECITVELY RECYCLABLE PLASTICS
We utilize non-effectively recyclable plastics instead of mere landfilling
---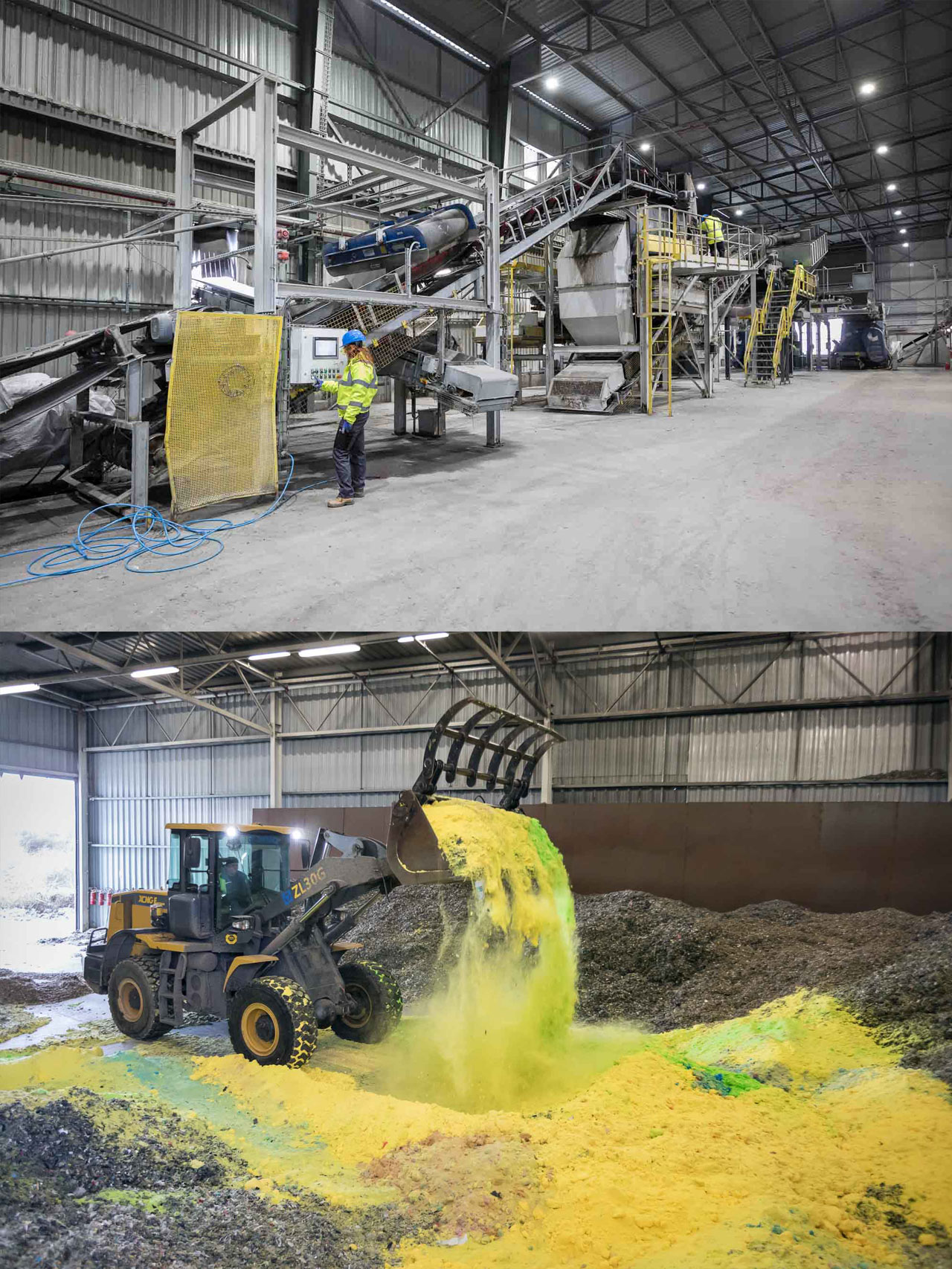 We process solid recovered fuels from non-effectively recyclable plastic waste for further utilization. According to legislation, this non-recyclable plastic waste is forbidden to landfill, and it brings range of advantages to reuse it as solid recovered fuel. Our solid recovered fuels meet necessary parameters to replace fossil fuels used in czech cement plants where they substitute up to 90 % of fossil fuels and decrease carbon dioxide emissions. Solid alternative fuels use represents comprehensive energetic and material utilization of waste. Not only energetic content but also substance itself are utterly used during the whole process of cement production.
Service includes
Utilization of non-effectively recyclable waste

Production of solid recovered fuels

Comprehensive energetic and material waste utilization
We cooperate with main czech cement plants where our solid recovered fuels save non-renewable sources of fossil fuels.